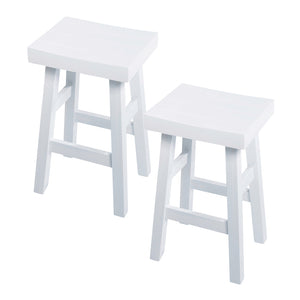 Elevate your bar set-up or kitchen counter with the sleek and stylish Dylan Set of 2 Barstools. These modern barstools offer everyday functionality and a touch of contemporary charm. With their sturdy construction, ergonomic design, and comfortable seating, they provide a reliable and enjoyable experience for casual gatherings or formal occasions. Available in four colour options: Black, White and Oak with a satin finish, as well as Natural in a matte finish.

*Please Note: product is knocked-down (KD), with easy-to-assemble instructions.
Size: 43x31x65cm
Material: Mango Wood
Minimum Order Quantity: 1 (Set of 2)


COLOUR DISCLAIMER: Despite every effort to provide accurate images of each product's colour, true colours may vary slightly, due to different device screen settings and other factors. We cannot guarantee that thxe colour you see accurately portrays the true colour of the product.